Frisco, TX – The Sam Houston State Bearkats were able to defeat the South Dakota State Jackrabbits, 23-21 to win the FCS championship.
A 10 yard TD pass from Eric Schmid to Ife Adeyi capped a 16 play, 65 yard drive to stun the Jackrabbits with 16 seconds left in the game. The Bearkats had to fight back late after blowing a 17-7 lead.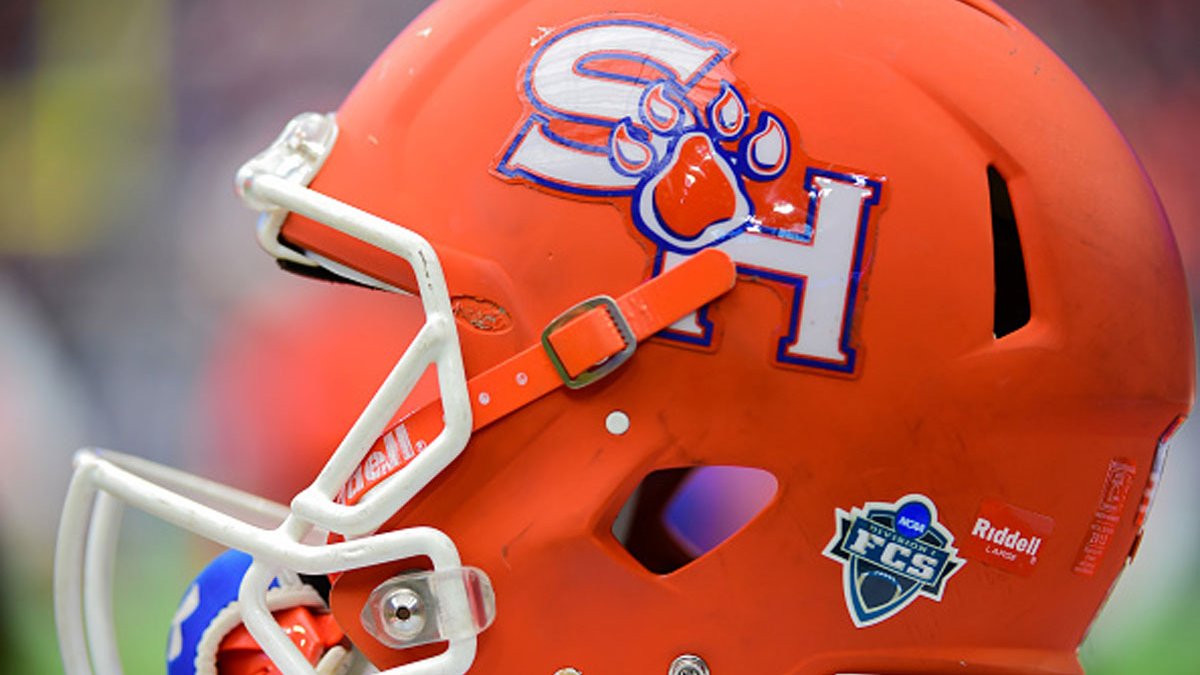 Sam Houston State head coach K.C Keeler said after the game that there was "resolve" on the sideline as the team went down the field to win a championship.
Keeler on the game winning throw to Adeyi: "It was a bullet…I mean, he threw a bullet."
Schmid finished the game 20-37, 209 yards and three touchdowns. He added in 54 rushing yards on 13 attempts.
The Jackrabbits jumped out to a 7-0 on their 2nd offensive possession after being set up by a Sam Houston fumble. The drive saw the jackrabbits go 41 yards on 5 plays. Davis finished the drive with a 1 yard TD run. Davis was far from finished in this one.
Sam Houston scored the next 14 points of the game to take a 14-7 lead into halftime. Halftime would only be a three minute TV timeout due to an hour and 15 minute lighting delay with 8:25 left in the 2nd quarter.
Jequez Ezzard was responsible for the scoring for Bearkats. His first touchdown of the day was an impressive 35 yard catch and run. It did appear that he fumbled going into the end zone. But the play was not reviewed. Ezzard scored his 2nd touchdown with a 15 yard reception.
Ezzard finished the game with 10 receptions, 108 yards and the two touchdowns.
Adeyi caught 5 passes for 73 yards and the eventual game winning touchdown.
South Dakota State trailed 17-7 heading into the 4th quarter. That is when Davis went to work.
His 2nd touchdown of the day was a 28 yard run to make the score 17-14. South Dakota State took the lead 21-17 when he went 85 yards down the sideline with 5:41 left in the game.
Davis had 14 rushing attempts for 178 yards and the 3 touchdowns.