Atlanta, GA – The NBA will have a referee crew composed entirely of graduates of historically Black colleges and universities officiating Sunday's All-Star Game in Atlanta.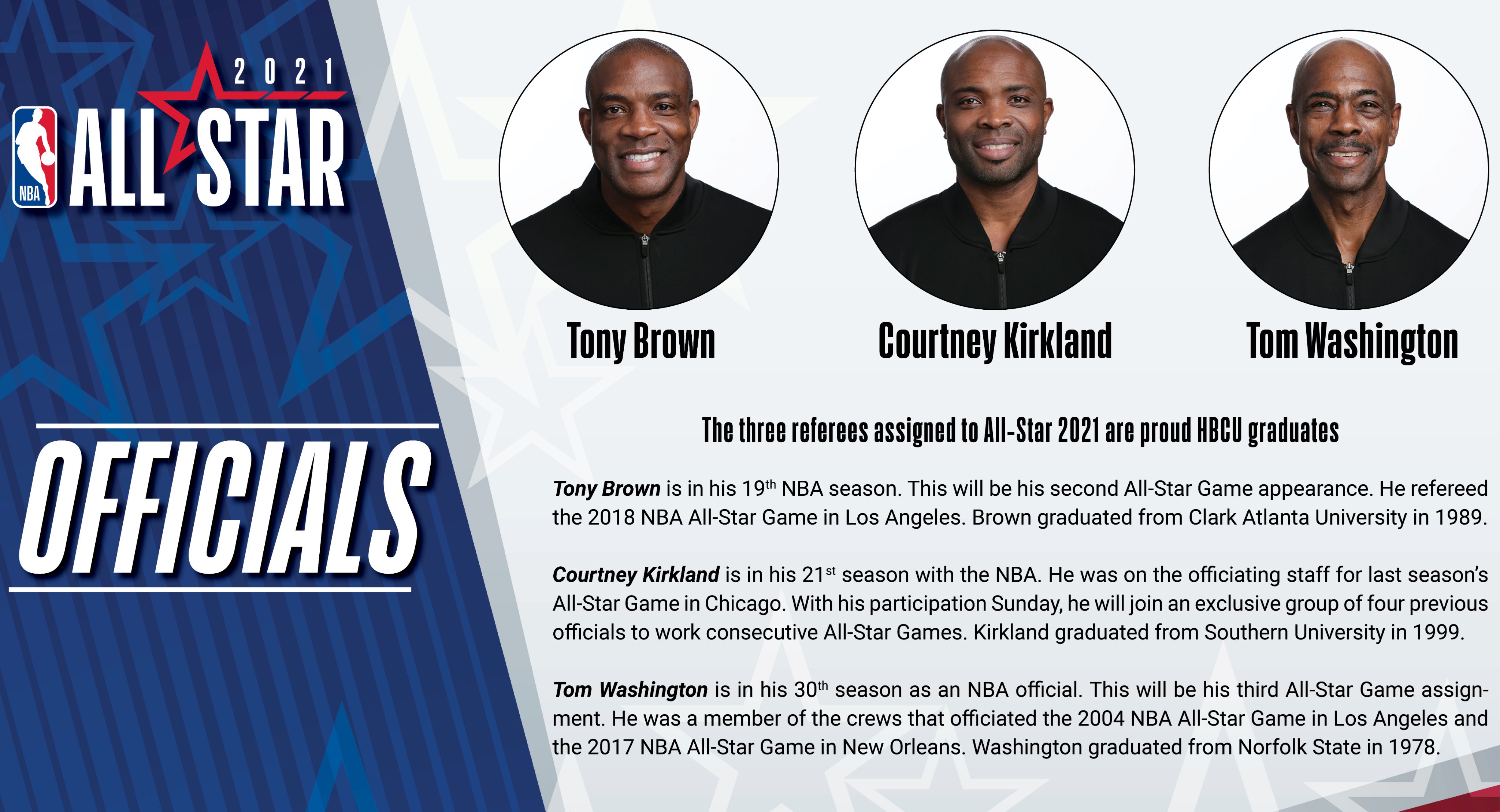 Courtney Kirkland was part of last year's All-Star Game crew, which featured all Black officials. This weekend, the crew of three HBCU graduates will represent their alma maters and HBCU heritage; they also live in Atlanta.
Tony Brown, 1989 graduate of Clark Atlanta University.
Courtney Kirkland,  1999 graduate of Southern University.
Tom Washington, 1978 graduate of Norfolk State University.
NBA and National Basketball Players Association will commit over $3 million in funds and resources to highlight the importance of HBCUs and raise awareness and support around the disparate impact of COVID-19 on communities of color.
"Because we work so hard at our game, our job is not to be seen. So when we do our job properly, they won't even know that there are three Black men out there officiating." said Brown, "hopefully people from my alma mater will say he is one of us. That is the sense of pride that we will share together."