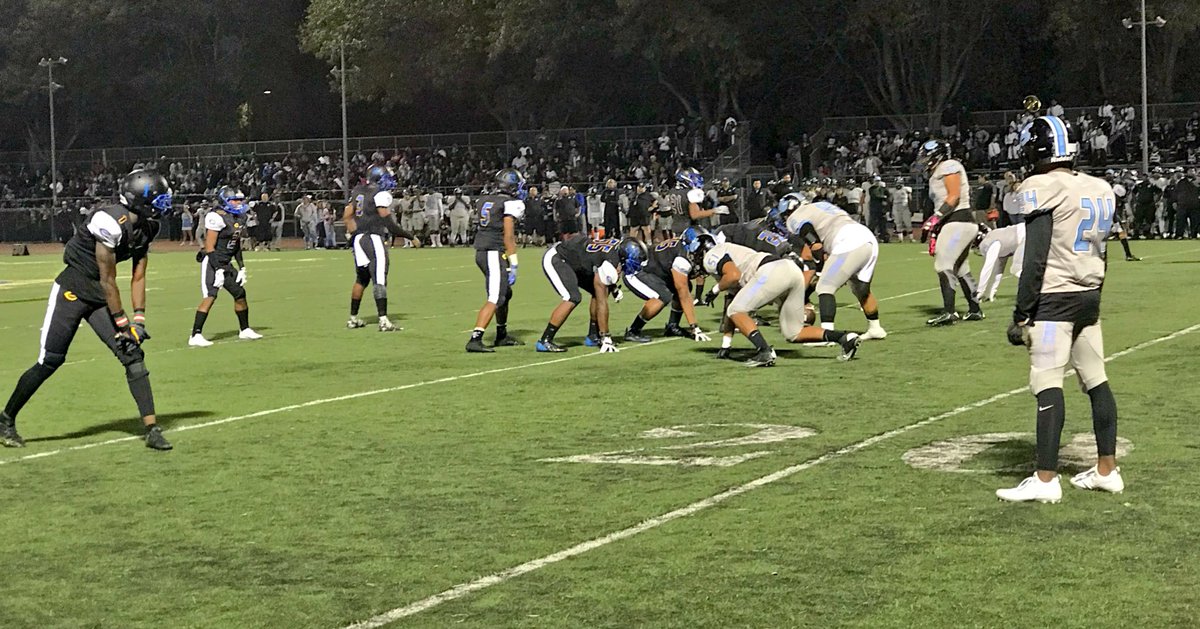 Los Angeles, Ca – Crenshaw wide receiver Rayshawn Williams fully extended for a diving 32-yard catch in the end zone to score one of four touchdowns to help the Cougars defeat Carson, 41-13, in the L.A. City Section Open Division semifinals on Friday night.
The No. 2 seeded Cougars will face defending champion Narbonne in the Open Division championship game next Friday, Dec. 1 at El Camino College. The top-seeded Gauchos are coming off a 71-0 win over Fairfax.
"Today was more of a team win and we didn't quit," Williams said. "At halftime, the coaches told us to forget the score and keep fighting."
Crenshaw quarterback Isaiah Johnson put the Cougars on the board first when he hit Williams for a 32-yard touchdown in the first quarter.
A bad snap on the punt attempt gave Crenshaw the ball at the Colts 7-yard line. Two plays later,  Johnson connected with Williams on a 7-yard slant in the end zone to give Crenshaw a 13-0 lead with 8:37 left in the second quarter.
Carson responded with a 56-yard touchdown run by Dejonte Thomas to cut the Cougars lead, 13-7.
The Colts stopped Crenshaw four times inside the Colts 5-yard line. On fourth-and-two, Carson's Seleve Tuisalo'o sacked Johnson to stuff the Cougars at the goal line with 30 seconds left in the first half.
"We came back out in the second half, shut them out and put up points," Johnson said. "Nobody can guard him (Rayshawn) one-on-one."
Crenshaw opened the third quarter with a 10-play, 65-yard drive, capped by James Day's 5-yard touchdown reception.
Williams hauled in a 7-yard touchdown to give Crenshaw a 20-point lead in the third quarter. The 6-4 wide receiver finished with seven receptions for 138 yards and four touchdowns. Williams added an interception while playing defense.
"We practiced hard all week, executed and won the game," Day, who finished with five receptions for 98 yards, said. "We stepped it up and played how we are supposed to play."
Sultan Moala scored from a yard out to trim the Cougars', 27-13, with 7:51 left in the fourth quarter but Johnson put the game away when he connected with Williams for their fourth touchdown of the game and a 34-13 lead.
Johnson, who completed 18-of-33 passes for 190 yards and five touchdowns for the Coliseum League champs, seemed unfazed by next weeks opponent.
"They (Narbonne) is just another team." Johnson said.